Sieht so aus als wäre Megaman der Außenseiter und nicht Shantae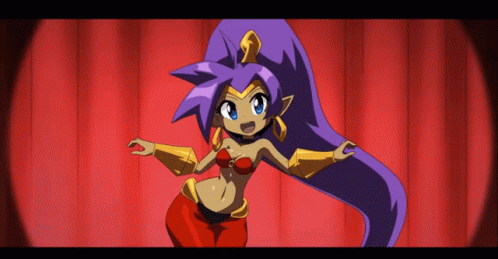 Die aktuellen Mega Man Teile habe ich irgendwie gar nicht mehr gezockt und kann die daher nicht beurteilen.
Ganz ehrlich, beim Namen Golden Sun musste ich ja immer erst an James Bond Golden Eye denken
Leudee ZORK
Eins der frühesten Spiele überhaupt, Legenden ranken sich darum, ca. sechs Teile.
It is pitch dark. You are likely to be eaten by a grue.
>Go nerd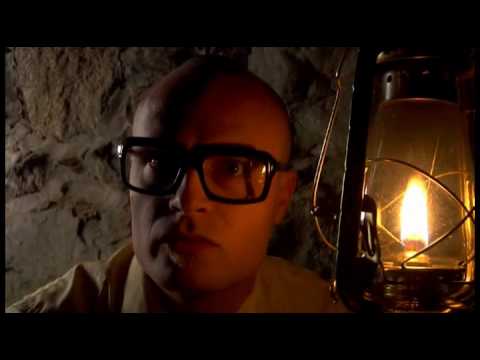 Das ende


Ach, der war das. Dann muss ich mir die vielleicht doch mal ansehen.
In wenigen Stunden läuft die Zeit aus!
Tiktak!
Bis dahin habe ihr noch Zeit für das großartige Drakengard abzustimmen.
Die 342 Nominierten wurden nun auf 256 reduziert. Kurze Info: Da ich keine Stichwahlen machen wollte, habe ich 4 Spieleserien, denen ich bisher keine Stimme gegeben habe eine Stimme nachträglich gegeben. Ist ein klein wenig gecheatet, aber damit kann es direkt weitergehen. In den kommenden Runden wird's das nicht geben.

Als nächstes beginnt die erste von drei 8er Gruppenphasen. Wie geplant werde ich auch hier mindestens 3 Tage die Umfragen offen lassen, bevor ich diese auswerte. Viel Spaß!
Gruppenphase
#1
Von 256 geht's in dieser Runde um die besten 128 Spiele-Serien, die sich durchsetzen! Es kommen immer die ersten 4 einer Gruppe in die nächste Runde weiter. Bei Gleichstand entscheiden die Stimmen der vorherigen Runde. Die besten 64 werden in verschiedene Gruppen der nächsten Runde verteilt und der Rest zufällig. Ihr habt mindestens Zeit bis zum Dienstag, den 21.06.2022 um 01:02 Uhr!
tldr: Wählt bis zum 20.06 eure 4 Favoriten pro Gruppe!
Gruppe 1
Professor Layton
Half-Life
Mario & Luigi
Mother
Dead or Alive
Mortal Kombat
Ni no Kuni
Earthworm Jim
Gruppe 2
Legacy of Kain
Red Faction
Monster Hunter
Gabriel Knight
Starcraft
Middle-earth: Shadow of Mordor
Dark Souls
Saints Row
Gruppe 3
Gran Turismo
Scribblenauts
Mafia
Mega Man X
Soulcalibur
Mario Kart
Tekken
Star Ocean
Gruppe 4
Sherlock Holmes
Halo
Spyro the Dragon
Tropico
Syberia
Edna & Harvey
Pokémon
inFAMOUS
Gruppe 5
Portal
DOOM
Warcraft
Amnesia
Drakensang: The Dark Eye (Das Schwarze Auge: Drakensang)
Star Wars: The Force Unleashed
Steamworld
Gravity Rush
Gruppe 6
Subnautica
Warhammer 40,000: Dawn of War
Dishonored
BioShock
Empire Earth
Crash Bandicoot
XCOM
Aquanox (Schleichfahrt)
Gruppe 7
Call of Juarez
The Dark Eye: Northlands Trilogy
Age of Empires
Devil May Cry
Uncharted
Elex
Wasteland
Darksiders
Gruppe 8
Yoshi
Call of Duty
Crysis
Divinity
Danganronpa
Trackmania
Commander Keen
The Legend of Zelda
Gruppe 9
Total War
Dragon Quest
Ace Attorney
Commandos
Colin McRae Rally and Dirt
The Witcher
Company of Heroes
Darkest Dungeon
Gruppe 10
FlatOut
Grand Theft Auto
Banjo-Kazooie
Crazy Machines
Fable
Burnout
Crusader Kings
Rayman
Gruppe 11
Forza Horizon
Destiny
Super Mario
American McGee's Alice
Duke Nukem
Far Cry
Persona
Advance Wars
Gruppe 12
Star Wars: Jedi Knight
Max Payne
Xenoblade Chronicles
Fallout
Golden Sun
Zoo Tycoon
Dota
FIFA
Gruppe 13
Horizon
Zero Escape
Final Fantasy
The Last of Us
Drakengard
Kingdom Hearts
Turok
Gears of War
Gruppe 14
LittleBigPlanet
Europa Universalis
WWE SmackDown! vs. Raw
Donkey Kong
The Elder Scrolls
Tales
Hotline Miami
The Sims
Gruppe 15
FIFA Manager (EA Fussballmanager)
Wipeout
Assassin's Creed
Löwenzahn
Icewind Dale
Deus Ex
Star Fox
Unreal
Gruppe 16
Deponia
Mass Effect
Sacred
Lufia
Wing Commander
Grandia
Chrono
Metro
Gruppe 17
Monkey Island
Metroid Prime
Command & Conquer: Tiberian
Command & Conquer: Red Alert
Unravel
Myst
Psychonauts
Homeworld
Gruppe 18
Dead Space
Trine
Castlevania
Plants vs. Zombies
Paper Mario
Jak and Daxter
Sid Meier's Civilization
Might and Magic
Gruppe 19
Tetris
Pac-Man
Overcooked
Pro Evolution Soccer
Killzone
The Guild (Die Gilde)
Hitman
Tony Hawk's
Gruppe 20
Metal Gear
Risen
Pillars of Eternity
The Darkness
No One Lives Forever
Oddworld
The Settlers (Die Siedler)
Tomb Raider
Gruppe 21
Shadowrun
Worms
Lego
South Park
The Dark Eye: Chains of Satinav
Payday
Neverwinter Nights
Pokémon Snap
Gruppe 22
Shantae
Red Dead Redemption
Pokémon Mystery Dungeon
F-Zero
Shenmue
Pizza Connection
Ori
Gothic
Gruppe 23
Spellforce
Need for Speed
Prince of Persia
Sonic the Hedgehog
Rage
Quake
Onimusha
Dungeon Keeper
Gruppe 24
Medal of Honor
Resident Evil
Tom Clancy's Splinter Cell
Ratchet & Clank
Story of Seasons
Bomberman
NieR
Titanfall
Gruppe 25
Mario Sports
System Shock
Fire Emblem
Tom Clancy's Ghost Recon
Street Fighter
Baldur's Gate
Tom Clancy's Rainbow Six
Mega Man
Gruppe 26
The Lord of the Rings: The Battle for Middle-earth
Diablo
Mirror's Edge
Tom Clancy's The Division
Left4Dead
Bayonetta
Two Worlds
Pathfinder
Gruppe 27
Serious Sam
Warhammer: Vermintide
Minecraft
Mario Party
Torchlight
Super Smash Bros.
The Walking Dead
King's Quest
Gruppe 28
Batman: Arkham
Grid
Katamari
Watch Dogs
Dragon Age
Luigis Mansion
Shin Megami Tensei
Wolfenstein
Gruppe 29
James Bond
Spider-Man
Kirby
Wii Sports
Battlefield
God of War
Breath of Fire
Counter-Strike
Gruppe 30
Stronghold
Heroes of Might and Magic
Animal Crossing
Borderlands
Jagged Alliance
Life is Strange
Dragon Ball
Just Cause
Gruppe 31
Football Manager
Valkyria Chronicles
Driver
F.E.A.R.
Hearts of Iron
Metroid
Maniac Mansion
Anno
Gruppe 32
Harry Potter
Dungeon Siege
Star Wars: Battlefront
Silent Hill
Yakuza
Star Wars: Knights of the Old Republic
RollerCoaster Tycoon
Guitar Hero
Gruppe 2: Monster Hunter, StarCraft und Dark Souls, oder anders ausgedrückt: mein Leben…
Dieses viele Scrollen bringt mich noch um.

PS: Die Leute, die ernsthaft für Gabriel Knight stimmen, aber noch mehr…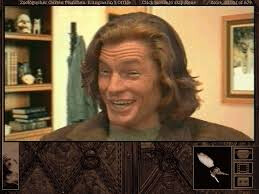 Viel zu wenig Liebe für Two Worlds

Gabriel Knight gibt mir halt mehr, als mit einem Dildo bewaffnet durch die Saints Row zu laufen. Ich versuch ab der Gruppenphase jetzt immer alle meine Stimmen auszugeben und da sehe ich meine vierte Stimme